The Estate
Discover our oasis
Perched between the rolling Moraine hills and the breathtaking Garda Lake, lies an oasis of peace tranquility. The Bertanigra, is an area of ​​over 40,000 sqm. surrounded by olive tree orchards and conveniently located to the main tourist centers of Desenzano, Salò and Sirmione.
The Bertanigra offers its guests the flavors and aromas of the Garda region with a focus on art and design, in the simplicity of a country house.
The rooms have been carefully and lovingly renovated by the third generation of the Galli-Beretta family. The attention to detail is obvious as they've meticulously maintained the style and classical 50's architecture. The interior, that is filled with works by young emerging artists, is the result of an artistic collaboration between Officina Italiana Design (www.italianadesign.it) and Arch. Anita Branzanti who together worked to create a design aimed at preserving the original atmosphere of the farm and the pastoral landscape. We hope you'll come to visit us soon.
Who we are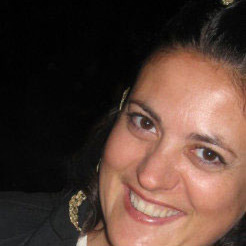 Ilaria
welcomes you and graciously sees to all of your needs during your stay. From reservations to check-out, she guarantees you a pleasant and relaxing stay.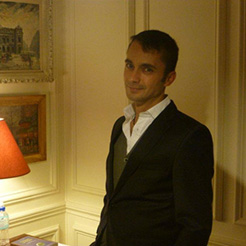 Perikles
From his Greek hometown and together with Ilaria will manage your entire stay and pamper you with delicious local specialities from breakfast to light snacks throughout the day.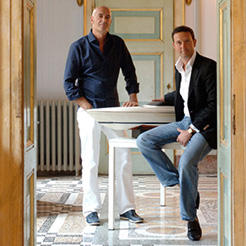 Mauro e Sergio
are the founding partners of Officina Italian Design (www.italianadesign.it) and together they've developed a family's property with love, devotion and the strictest attention to detail.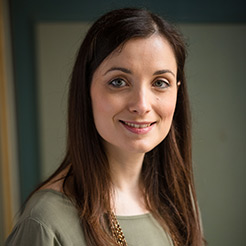 Valentina
who coordinated and followed all the development stages of the project, all local and common use permits. Do you need to know where any particular gas or water pipe goes? Just ask her, she knows it all.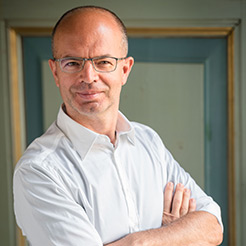 Alberto
who took care of the technical and design aspects and revised thousands of times the possible positions of swimming pool and parking lots. He definitely will be the first to take a dip in the pool!